And it launches next month!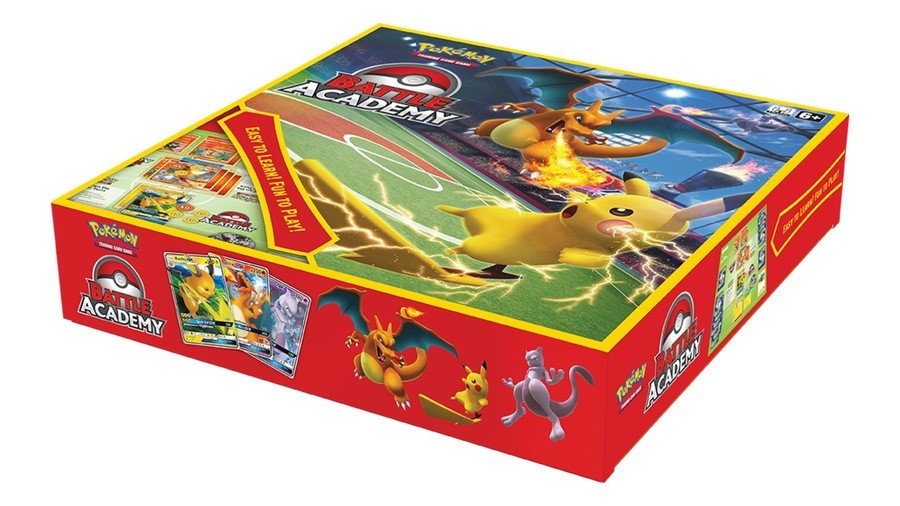 The Pokémon Company International has today announced the Pokémon Trading Card Game Battle Academy, a board game adaptation of the iconic Pokémon TCG.
The game is said to offer "fun family entertainment, combining strategic Pokémon TCG gameplay within a classic, easy-to-learn family game experience". Each Battle Academy box comes with a two-player game board, three 60-card decks, tutorial guides, and accessories, as well as a code card which can be used to play the Pokémon TCG online.
J.C. Smith, senior director of consumer marketing at The Pokémon Company International, has shared the following in a press release:
"Battle Academy is designed to be easy to learn and fun to play for all types of Trainers, including children and parents that may be new to the Pokémon TCG. Pokémon has a unique ability to bring people together, and we look forward to seeing families enjoy Battle Academy at their next game night, as parents bond with their kids over one of their favourite entertainment brands and collectible Pokémon TCG cards."
We won't have long to wait, either, as the new game is set to launch worldwide on 31st July 2020. It'll be "widely" available at retailers both online and in-store.
Like the sound of this? Do you think you'll pick up a copy when it launches next month? Share your thoughts with us below.